Today's post is basically me fantasy-shopping. I have sooooo many mugs already that I don't have room for more (no matter how cute they are), and my cats can and will knock all these cute pumpkins off every shelf in my house, so why bother buying them? (NGL though, I'm really thinking about the ceramic ones from Target…) I did, however, find 2 out of the 3 Aldi items at my local store last weekend, and brought them home, so maybe it's not all fantasy-shopping…
First stop: Target run-and-done, yeah?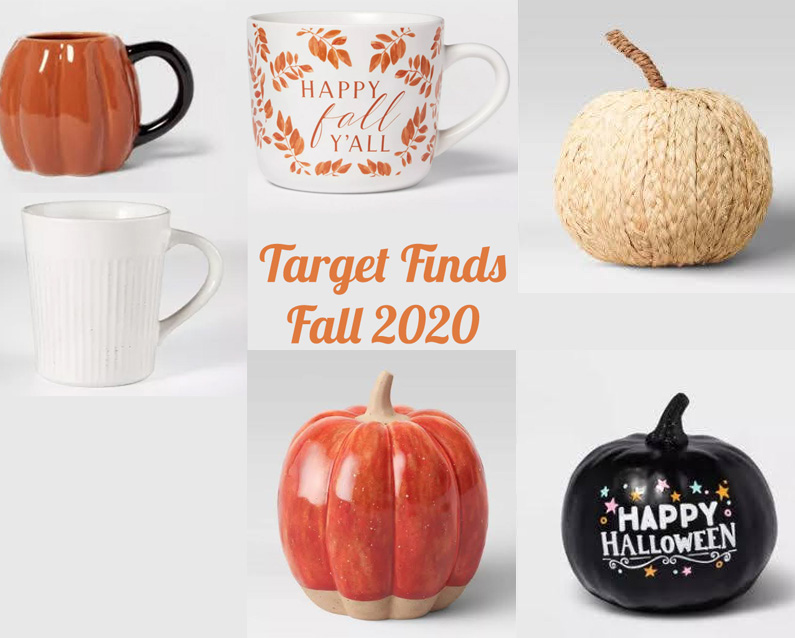 It's no secret that I love a good mug! Target always sells really cute seasonal mugs, check these two out:
Threshold 16oz Stoneware Pumpkin Mug, $5
Threshold 16oz Stoneware Happy Fall Y'all Daria Mug, $5
Also, this isn't a seasonal mug (you can get it year-round as part of Threshold's usual collection) but it reminds me of the "French White" Corningware casserole dishes that seem to be everywhere during the holidays. I remember my mom serving Thanksgiving stuff in her large oval casserole! For that reason and that reason alone, these mugs seem very "fall" to me:
Threshold 9.2oz Stoneware Harrison Mug, White, $4
Decorative pumpkins for $10 or less? Be still my heart. The raffia one isn't necessarily my style, but I'm really loving the ceramic options (especially, for some reason, the blue?!). I don't decorate for Halloween so much as I do for just "autumn, in general", but that $3 black pumpkin sure is cute…
Threshold 5″ Decorative Raffia Pumpkin, $5
Threshold Decorative Ceramic Pumpkin, $5 (small) or $10 (large)
5″ Black Painted "Happy Halloween" Pumpkin, $3
---
Next, let's visit our local Aldi…
"Aldi Finds" are what you find in the famous Aisle Of Shame, or "AOS". They rotate weekly, although you can often find things from week-to-week. The selection varies by week and by store, and items aren't always restocked. If you have your heart set on an Aldi Find, you'll need to visit on a Wednesday (when the AOS is stocked), visit more than one store, and re-visit later in the week for the best chance of snagging a Find.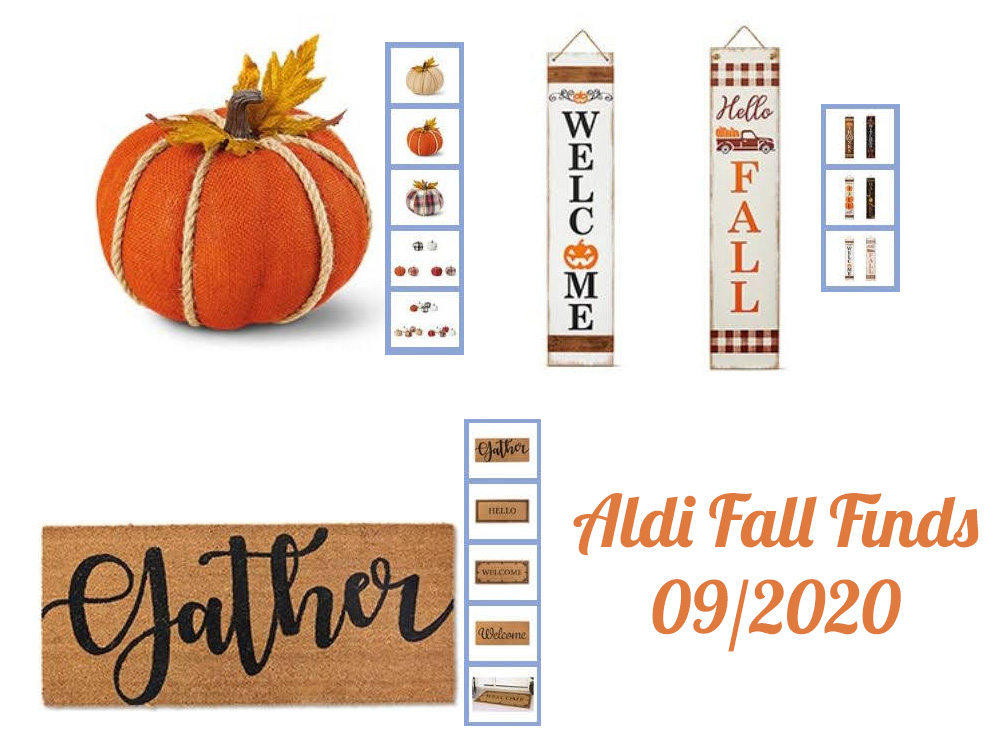 I bought both of these on my latest visit to Aldi:
Aldi Huntington Home Fabric Pumpkins, $5
Aldi Huntington Home Estate Coir Mat, $13
And I was hoping to grab one of these signs, but they didn't have them at my local store:
Aldi Huntington Home Reversible Fall Sign, $13
Note: I didn't include links to these items since Aldi rotates the "Finds" section of it's weekly ad site each week; links would be out-of-date shortly after this post was published. These items were in the weekly ad starting 09/16/2020.
---
Alright, time to head home and hop on Amazon…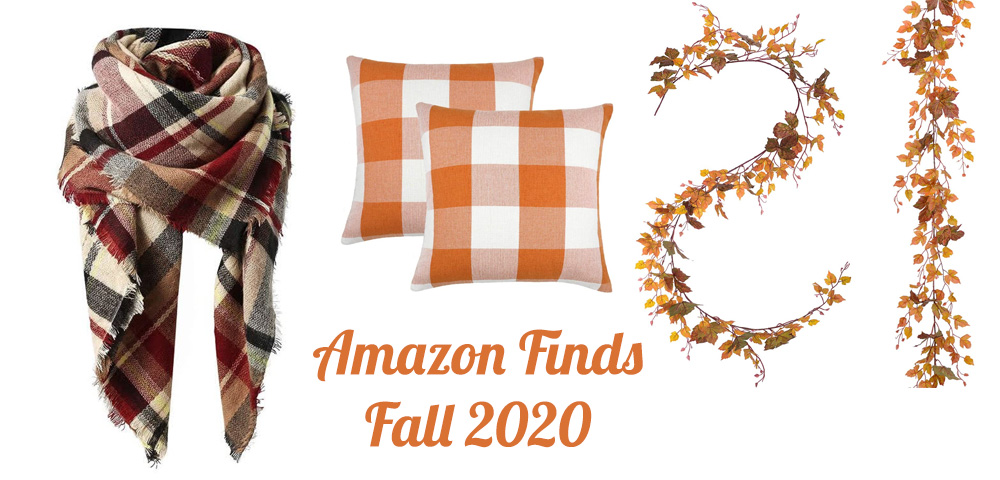 My mom gifted me one of these scarves for Christmas a couple years ago. It's super-soft, really warm, and makes for great fall fashion when paired with a sweater:
American Trends Women's Plaid Scarf, $12
Throw pillow covers are a great way to change your home decor with the seasons. If you get generic 12″ or 18″ pillows, you can find a wide variety of washable covers that you can swap out on a whim. I'm really digging these orange buffalo check covers for autumn.
4TH Emotion Set of 2 Farmhouse Buffalo Check Plaid Throw Pillow Covers, $13
Finally, you can use fake leaf garland as a decoration along your fireplace mantel, in bookcases, around doorways, etc… or you can wrap it around a grapevine wreath base for your front door!
Lvydec 2 Pack Fall Maple Garland, $18
---
Let me know if you pick up anything from this list so I can live vicariously through you! I'm really, really thinking about those ceramic pumpkins from Target… really, really… they're super cute, I just need to figure out somewhere to put them where my cats can't send them crashing to the floor!