Since it's been so hot out, I haven't wanted to use the stove. Cooking heats up our kitchen pretty quickly and we don't have central air conditioning… I've literally found myself sweating while making dinner! Because of this, I've turned to my trusty crock-pot for a few meals. The crock-pot slow cooker doesn't heat up the kitchen and creates a lot of food at once, which is a bonus for me since it means I get plenty of leftovers for lunches.
I also try to stick to recipes that are pretty "set it and forget it," because I don't want to spend a lot of time tending to the slow cooker while working from home. This one is a family favorite. I first saw it on a friend from high school's FaceBook timeline and had to ask how she did it since it looked so good! Both Dave and Pax love this recipe and it's super easy to make. The beef comes out juicy and fall-apart tender with plenty of savory (but not spicy) flavor. I like to toast some Italian-style bread and make sandwiches, but it would be equally good with another starch like noodles or potatoes, or served by itself!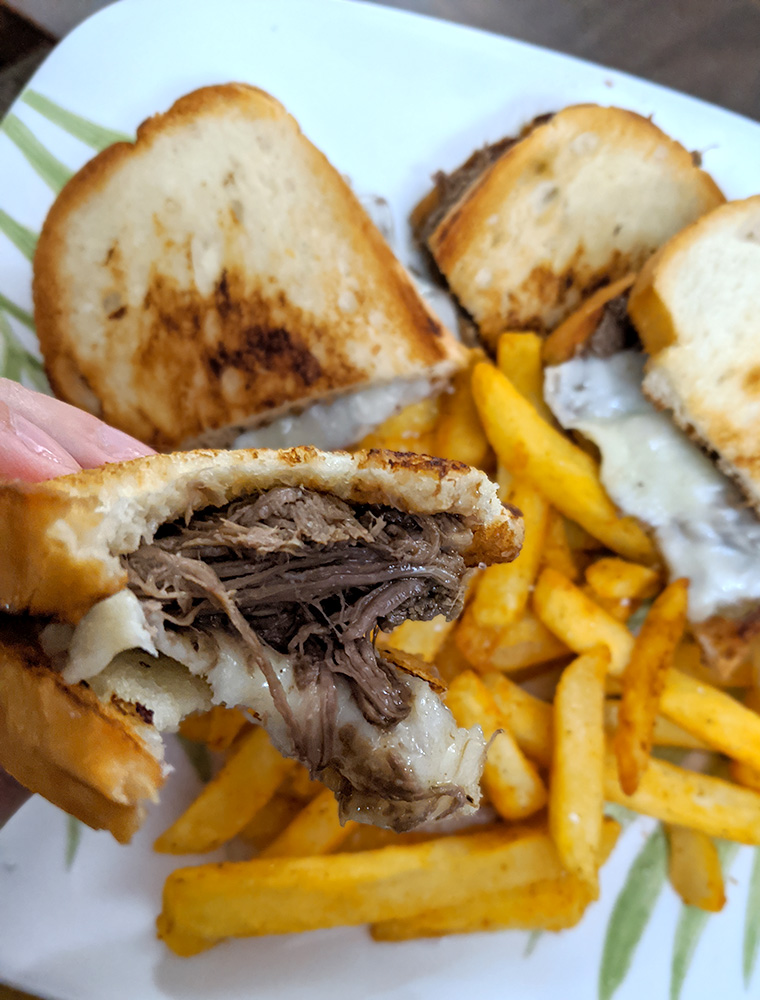 Slow Cooker Italian Beef
The recipe:
Small chuck roast (1.5 to 3 lbs)
Italian salad dressing seasoning packet
8oz of mild pickled banana peppers
Trim any large chunks of fat from the chuck roast and place it in the bottom of the crock pot. You don't have to brown it first or anything!
Whisk the 16oz of beef broth and the Italian dressing packet together, and pour the mixture over the chuck roast.
Dump the jar of pickled banana peppers on top of the chuck roast. Try to get most of the peppers on top of the roast, but it's okay if they fall off into the broth.
Cook on low heat for about 10 hours, or high heat for 4-5 hours. You'll know it's done when the roast shreds easily with a fork.
---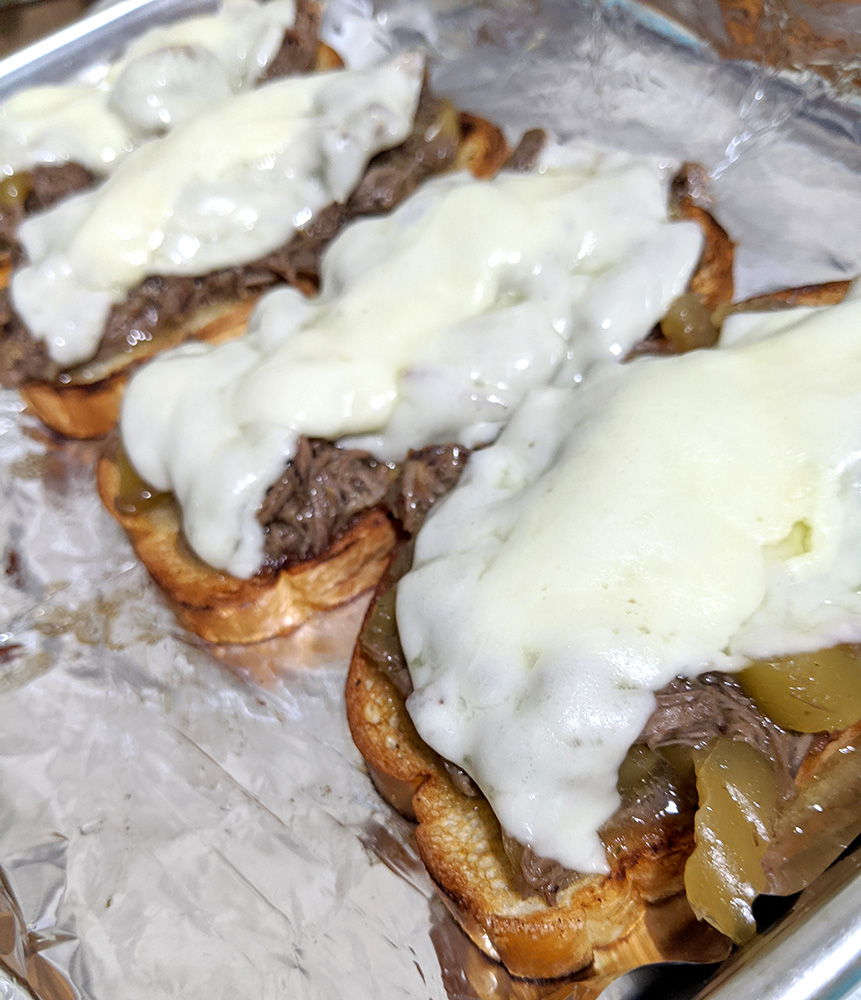 How I serve it:
I like to make sandwiches with the beef; starting with toasting slices of Italian brad on both sides–you could do this in a standard toaster, but I like to put a thin layer of mayonnaise on either side of the bread and toast it in a frying pan on the stove to make sure each slice is evenly toasted. Then I take a slice of bread, pile it with shredded beef, and add a slice of provolone cheese on top. Pop it into the oven with the broiler on low of a minute to melt the cheese, then add another slice of toasted bread and enjoy! The bottom layer of bread will absorb a lot of juices from the beef (this is not a neat, clean recipe to eat) but the toasting helps give the bread some structure. Delicious!